Thanks for stopping by.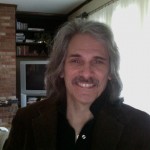 I am Jc Mackenzie, RRT,RCP and I'm glad to welcome you here.
Just to begin……….
I am a Respiratory Therapist, ECMO Specialist and have been for almost twenty one years now. Before that I was a Supervisor in the retail industry [ 2o stores, over 100 employees.]
And BEFORE that:
-> Farm worker, Bartender, Construction worker, Museum Guide, Intake Specialist, Manufacture's Representative, Inventory Specialist, Theater Manager……to mention a few of the jobs I've had.
It turns out that almost everything I have ever done has involved "people skills." I am still surprised how many of the skills I used as a retail supervisor, museum guide, bartender, [ not to mention all the other jobs I've had ], I ended up using in the hospital as an RRT, RCP.
And through all those jobs, two truths I learned have never changed:
Nothing happens until SOMEBODY sells SOMETHING to SOMEONE.
And
2. Everything you want in this life requires the cooperation of another person.
Stuff I have taught and used since I was twelve-convincing Mrs. Wilson that I really WOULD get her paper there by those railroad tracks, every day-rain or shine [ or snow] if she would give me a chance. [ She did. And I did.]
But, in the end, I sincerely hope you find something here that is useful and applicable to who you are and what you do.
Who knows? I might be able to generate a chuckle, a thought, or maybe even an action :
"Hey, if THIS guy can make an impression, maybe I can too".
In any event, I plan to make a difference.
Enjoy. And thanks again for coming.
Jc MacKenzie, RRT,RCP.